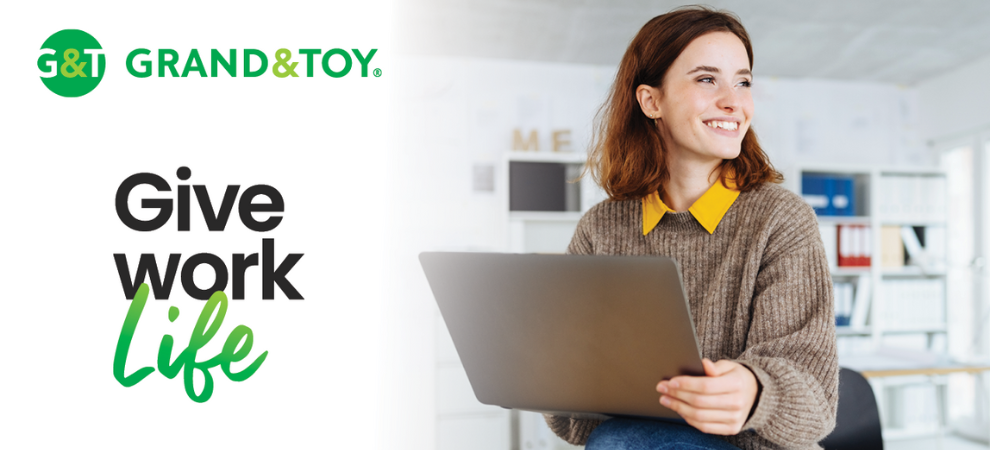 15% off
Providing the best price on Business Supplies.
Union Affiliates Save 15% Off List Price on Office Supplies, Toner, and Paper.
FREE Shipping* on orders over $50 within local areas.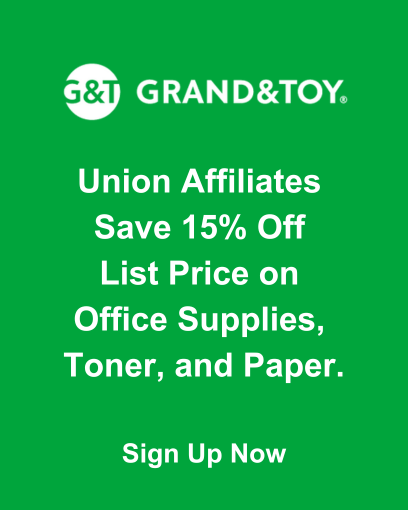 How it works
To take advantage of these savings and open an account, contact
Jim Prosser, Senior Account Manager, Grand & Toy.
E-mail: JimProsser@grandandtoy.com
Phone: 647-287-7174
This offer is available to affiliated union or local offices. This offer is not available for personal use.